As you should know, there are actual Yu-gi-oh! cards, which are made of a hardened paper-like stuff. I have some links for you here to direct you exactly where you need to go. I recommend opening a link in a new tab if you would like to keep this tab up.
1.Links
2.How to use the websites in links
3.Tips for collecting
4.Scaling
1.
Yugico.com, the place to check your cards' worth.
Rares
yugiohcardmaker.net, make your own fake cards.


2.
Yugico.com, to use this site, simply search by card name and find your cards. Look on the far right to see price, it is bold, blue, big, and possibly the only part of the page itself in money format. ($x.xx)
Yugiohcardmaker.net, though is harder to use, I use it often, but i have used it for a couple of weeks, perhaps a month. Type the card name,monster type, card type, spell type, rareness, and all that other mumbo jumbo typing and scrolling, then upload the picture you want as the card graphic of thumbnail. Click generate and save as you wish. If you posess no account for that particular site, save it to your computer's RAM space or your Hard Drive (H:), hopefully you have enough sense to know how, but if you don't, I fully understand why you are reading this part.
3.
If you wish to own thousands of yugioh cards like I do, just buy them. Ask for them for birthdays, christmases, or just on special occasions.
If you wish to have wealth in your yugioh cards, I recommend spending one to two hundred dollars on card packs and scaling them. Only open the heaviest one or two or so, and sell the rare cards and the sucky packs.(about 4 is your high mark of opening if you want to make much profit.)
This leads to four.
4.
Buy a scale. Weigh all card packs, and make sure to tare it often. Open heavy packs and hope for holographic cards and even silver lettered cards are a little rare.
Polarblood99
05:47, December 20, 2011 (UTC)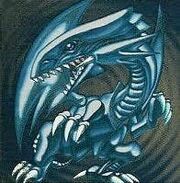 All items (1)